At Optimum Condition, we help people improve their physical health through rehab, training, and coaching on an individual basis and in small groups. Whatever your goal, we'll help you get there. Contact us to find out how.
REAL PEOPLE, REAL RESULTS
Working as a contractor for years initiated some muscle problems and lack of flexibility. I also race boats for fun, which is physically taxing. Melissa has helped me increase my range of motion and correct some muscle imbalances. I love using the True Stretch equipment at her facility, it's helped me a lot."
"Whether I'm handling wild animals on television or working horses at my ranch, I need to be physically fit. Thanks to Melissa's development of a consistent and reasonable exercise program to help me achieve my goals, I feel better, have more energy and confidence in my abilities."
"I was very impressed with Melissa and feel assured knowing that I'm working with a skilled and certified trainer who can address any and all physical issues. I have gone from a size 10 to a size 6! My sciatica pain is now no longer a daily experience."
"The long term discipline of working out with Melissa has provided me with physical and emotional wellbeing, core strength, and a toned body. She is always positive and each workout is rewarding."
" I fear not the man who has practiced 10,000 kicks once, but I fear the man who has practiced one kick 10,000 times "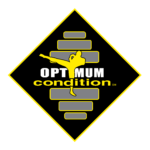 Our Mission
To empower people through fitness, education, and coaching.