What if I only want to come to one type of class but not the others?

Melissa

2017-07-09T09:31:11+00:00

We offer specific class memberships (our current line-up is Lunch Crunch, Monday Yoga and Wednesday Yoga) that allow you access to any classes of that type. In addition, we offer a Double Yoga Membership that allows you to come to both Monday and Wednesday Yoga. The V.I.P. Unlimited Class Membership gives you access to EVERY class we offer plus any new ones that we add.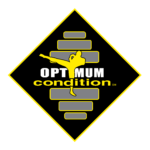 Our Mission
To empower people through fitness, education, and coaching.