Our services utilize the latest science-based training techniques
This entry and level budget friendly program starts at only $27/ month. It's designed for beginning exercisers that want to workout on their own, in the comfort of their own home, but with the knowledge of a professional trainer to guide them.
Read More
Our premium service, this is ideal for people that don't enjoy working out in crowds, but instead prefer to meet one-on-one in a private studio environment. Work with a professional to reach your goals in the shortest amount of time. All programs are customized to you specifically.
Read More
Relieve joint and muscle pain associated with muscle imbalances. Athletes and people coming out of physical therapy often benefit from this form of corrective exercise that focuses on mobility, stability, and strengthening.
Read More
Short for Instrument Assisted Soft Tissue Mobilization, this is a key part of our rehab exercise program, but is also offered as a stand alone service. Mostly used on athletes, this specialized treatment has been known to relieve pain and improve mobility and joint function.
Read More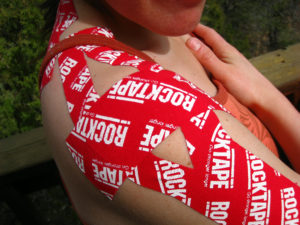 Muscle Taping
Used with rehab exercise and soft tissue mobilization, kinesiology tape is frequently used by athletes before competition to stabilize and decompress tissue. It works by lifting skin away from muscle and nerve endings to increase blood flow, decrease inflammation and improve muscle function. Call us before your next sporting event to schedule a taping session. This is offered a la carte for only $5 per area taped. Tape can be applied up to 3 days before a competition.
We currently offer two types of classes: Yoga, on Mondays and Wednesdays, and Lunch Crunch, Tuesdays and Thursdays. Both classes can accommodate beginners through intermediate levels, and we keep class sizes small so that our instructors can give individual attention to participants.
Read more
Nationally certified and fully insured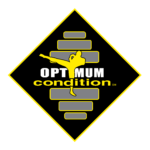 Our Mission
To empower people through fitness, education, and coaching.